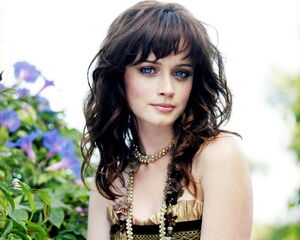 Ava West is a daughter of Mercury, Roman god of luck, trade, and thievery.
Backstory
Edit
So, my name is Ava West. I'm sixteen years old. I always knew I was different. But I never imagined this. Growing up, I never really made many friends. We moved around a lot, you know? Well I did have a dog. Boy, I loved that dog. He was a collie named Skipper. I've always had this talent with animals... Well, dogs mostly. Cats hate me. I guess I can thank my dad for that. He can shapeshift into a dog. My dad is Mercury, Roman God known mostly for luck, trade and thievery, but he also is known for his athleticism and travel. Which explains a lot. I'm very persuasive, something that would come in handy in trade. I've also been boxing since I was eight, and my natural athleticism makes me a pretty good sword-fighter. I love to travel, and mischief is my hobby. Unfortunately, I must have inherited my mother's rotten luck. It's always a "wrong place at the wrong time" situation for me. I also can't shoot an arrow to save my life, and I'm very impulsive. I don't think anything through first. Needless to say, this has gotten me in trouble in the past.
BASICS
NAME: Ava West

AGE: 16

BIRTHDAY: 

FAMILY: Mother, Stepfather, younger human half-sister
APPEARANCE
HEIGHT: 5'10

EYE COLOUR: Bright blue

HAIR COLOUR: Brown

SKIN COLOUR: Pale

USUALLY WEARS: Jeans with t-shirt
SUPERNATURAL
POWERS: Pretty pursuasive
NATURAL SKILLS AND ABILITIES
Boxing
WEAPON OF CHOICE: El manos, sword
FAVOURITES
COLOUR: Red

FOOD: Chicken Parm

BEVERAGE: Hot Chocolate

SPORT: Boxing

MOVIE: 

MUSIC: All
DISLIKES AND FEARs
Fear of being Incompetent.